The rating handed out by the Insurance Services Office helps differentiate the abilities of fire departments across the country. These ratings are reevaluated on a regular basis usually every 10 years or when requested. This evaluation revolves around a few categories that focus on the quality of response that a fire department provides.
The main categories that are considered in a department's ISO rating are: staffing, training, water supply, 911 system, and community outreach. 50% of the rating comes from the quality of the department revolving around the staffing and training of the personnel at the department. 40% of the score comes from the water supply available in the area. The final 10% is focused on the 911 communication system used.
The ISO ratings range from 10, being the lowest, to 1 which is the highest rating a department can achieve. Less than 0.5% of departments are able to achieve an ISO rating of 1. These ratings allow for insurance companies to adjust homeowner's insurance rates. The better rating the local fire department achieves, the lower rates citizens may have on their insurance rates.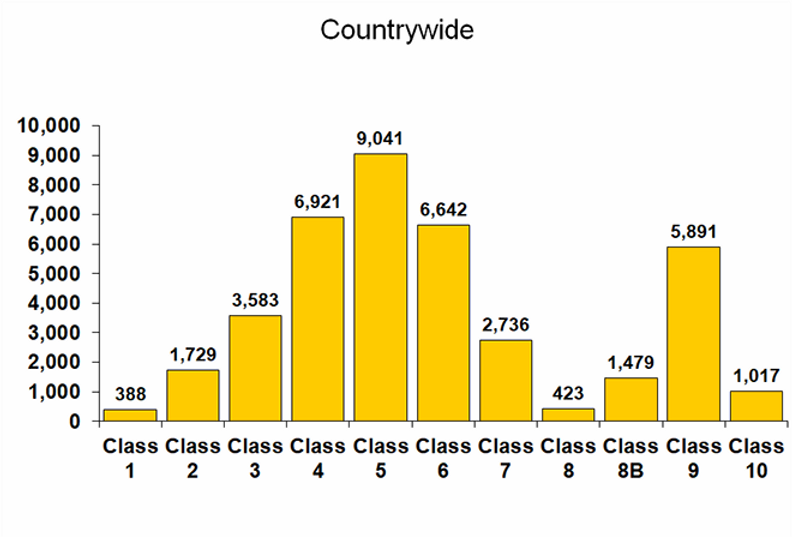 Bexar-Bulverde had it's ISO ratings upgraded in 2021.
These new ratings mark a historic moment for Bexar-Bulverde as it is the culmination of years of hard work. Years of training and building this department from the ground up in 2015 has led Bexar-Bulverde to being the fifth department in the greater San Antonio Area to reach the ISO 1 rating.
This can also help our community save money on their homeowner's insurance. Below are letters that have been sent to Bexar-Bulverde that show the new ratings awarded to the department. If you are a homeowner in the response area of Bexar-Bulverde, use these letters when you contact your insurance company to discuss the possibility of a new insurance rate.